So today started the 2012 season. The Cards whipped the Marlins, which, of course, and yet, I've sort of fallen in love with the Marlins during spring training. I don't normally follow much of the NL but I think this year I'll be watching more of those games because the Marlins, while having THE WORST revamped logo and uniforms, have the most entertaining coach in Ozzie Guillen, PLUS they have the Disney-est stadium.
I am sad about their M logo though. It is terrible.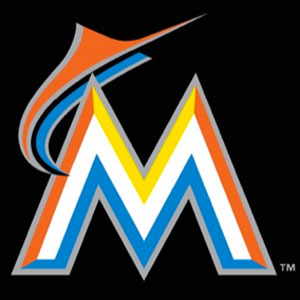 I don't hate the stylized fish, that part is fine. It's the M that sucks. It's too big. It's one letter and somehow it is 5 colors? Come on Miami, take a note from Milwaukee:
See? See how that fits on a hat? Yours… doesn't.
Still, baseball is here! Go baseball!
One Comments