This show. We finished the first season. THEY KILL PEOPLE. People we loved. MAIN CHARACTERS.
Things yelled at the screen during the last two/three episodes:
"That's going to get infected."
"HATE him. SO much."
"Oh, THIS is going to be some Monkey Paw shit, DON'T DO IT!"
"Wait, what did they say her baby was filled with?"
"Grey worms."
"I'M OUT! THIS IS WHY YOU SHOULD NEVER EAT A RAW HORSE HEART, NOR FUCK WITH MAGIK."
"I hate him SO MUCH."
"Wait. Did they just kill him? Because isn't he- IS HE DEAD? FOR REAL DEAD? THEY CAN'T KILL HIM! He's not really dead right? Is he dead-dead or is he Gandalf-dead, and he'll come back later? OH MY GOD, HE'S DEAD ISN'T HE? FOREVER DEAD. I HATE THIS SHOW. EVERYONE IS HORRIBLE."
"HAAAAAATE."
"OH NOOOO! SUN AND STARS…. aw."
"She is going to burn the shit out of that shit."
"Does the Incest Queen eat a lemonpickle before they shoot ALL of her scenes? I mean, her face… Does she watch the playbacks? Does she know her face always looks like that?"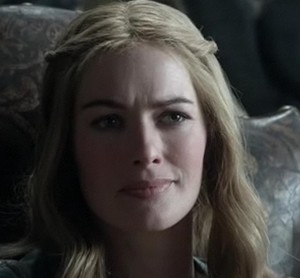 "Oh, that's that guy we saw at that thing that time. Keep an eye on him."
"EVERYONE. IS HORRIBLE."
One fun game I like to play while watching this show and yelling at the screen, is to rename the direwolves. Here's the game: You have to rename all of the direwolves at the same time. So basically you say 5 names in a row, because I think there are 5 direwolves, right? I can't remember how many there are. It's best if you start out with real names and end up with awesomely ridiculous names because it's a guaranteed laugh.
Ice, Glacier, Shark Fang, Pectoral Muscle, and Pensicola.
Snow, Greybeard, Swordsmith, Chi-Chi, and Shep.
Wind, Springtail, Lucy, Chivalry, and Magnet.
Beast, Prince, Teela, Trap Jaw, and Man-At-Arms.
Tags: Game of Thrones, TV
4 Comments