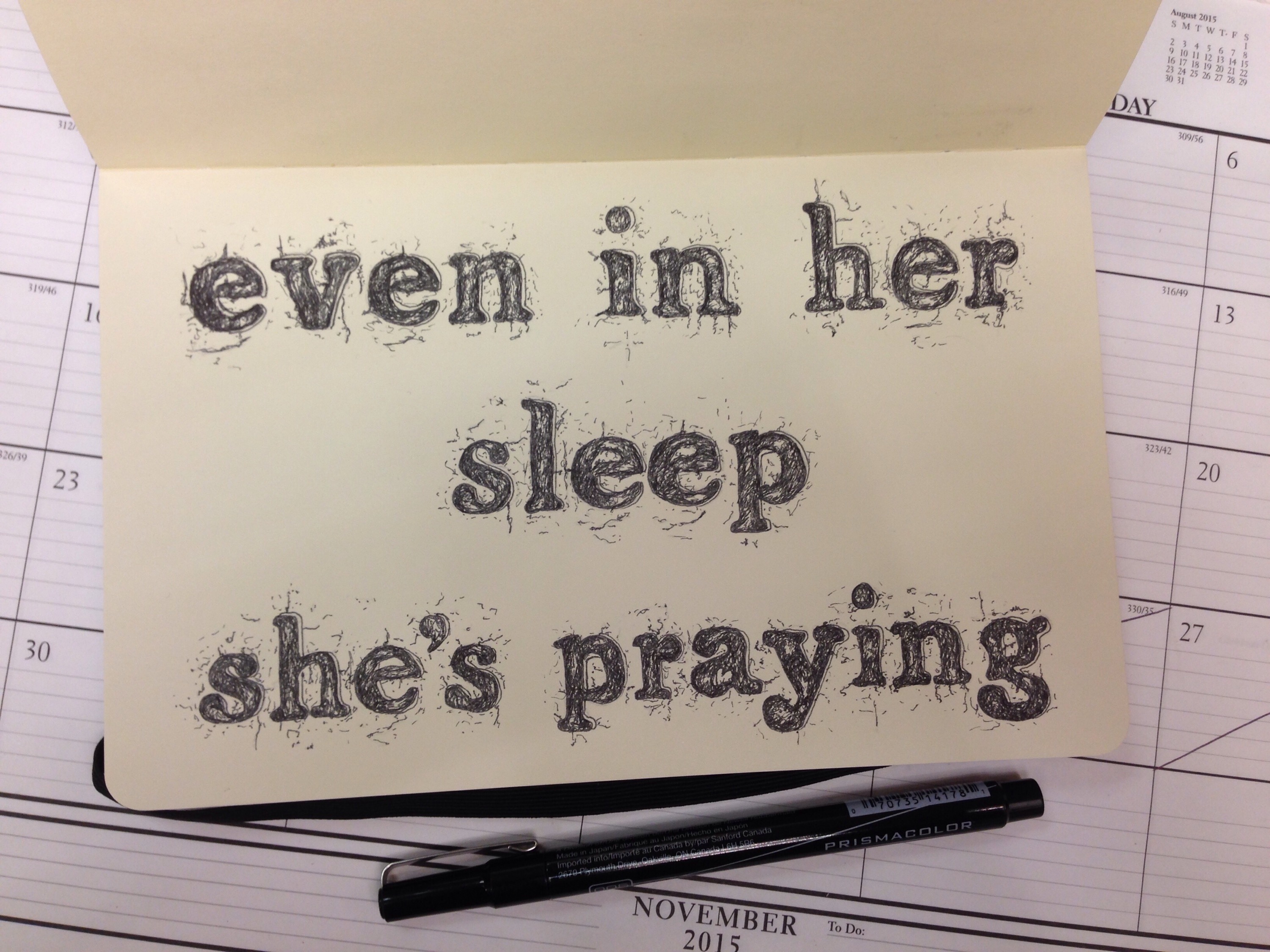 Another finished page. The font is based on the font Old Printing Press by Fontscafe.com.
My friend Regine sent me a message that started out with, "Jaimie, in my dream the other night I was praying to God about you and-"
And my first thought was, "Even in her DREAMS she's praying! What's that even like?"
Cos I'm a bit lousy when it comes to praying when I'M CONSCIOUS.
Tags: art, ink, moleskine, prismacolor
2 Comments
Dying is easy, comedy is hard, thoraces are chitinous.

-CZ

Tag, these are it

My Friend Flickr

Categories

Elsewhere

Fleegans

Non-Fleegans

Swag

Tweets

Way-back machine

Meta