Sistah Suzie gave us some monster squarsh and zucchini from her very own garden. she grew these with her own two hands and yard soil.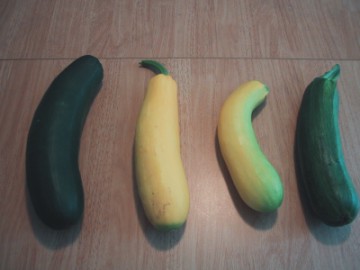 and to provide scale here's a can of campbell's condensed soup.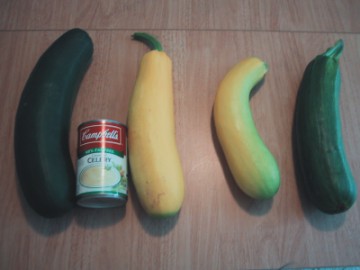 so for dinner tonight i made mr. fleegan's fave of chicken and rice (which i call Chicken Rice Roger because it sounds cool as hell, but i'm sure that Chicken Rice Roger is actually something involving a whole chicken and not just skinless/boneless breasts.) and for sides i baked the squash and zuke. i cut the zuke into pickle spear shapes and the squash i just sliced up in the usual medallion shape ("if round is funny.") Then i brushed some fancy pancy olive oil on the veggies and salt and pepper and breadcrumbs and parmesean cheesed 'em too. put them in the oven for 40 minutes at 400 degrees and KABLOOIE: dinner.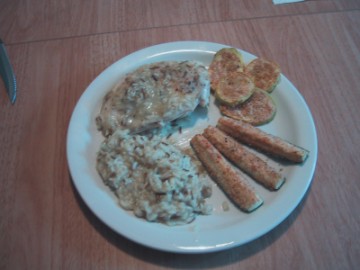 which would look awesome if everything hadn't been the same color. shut up. you're not Martha either.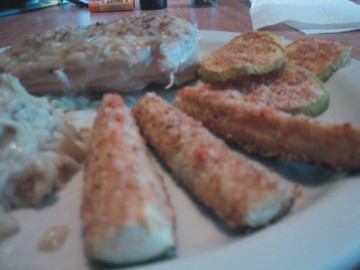 anyway the veggies were great. the zucchini tasted a lot like fried ichiban. i could eat your weight in fried ichiban.
Thanks Snoozie!
5 Comments